botissCARE Rapi-D™
Quantitative vitamin D test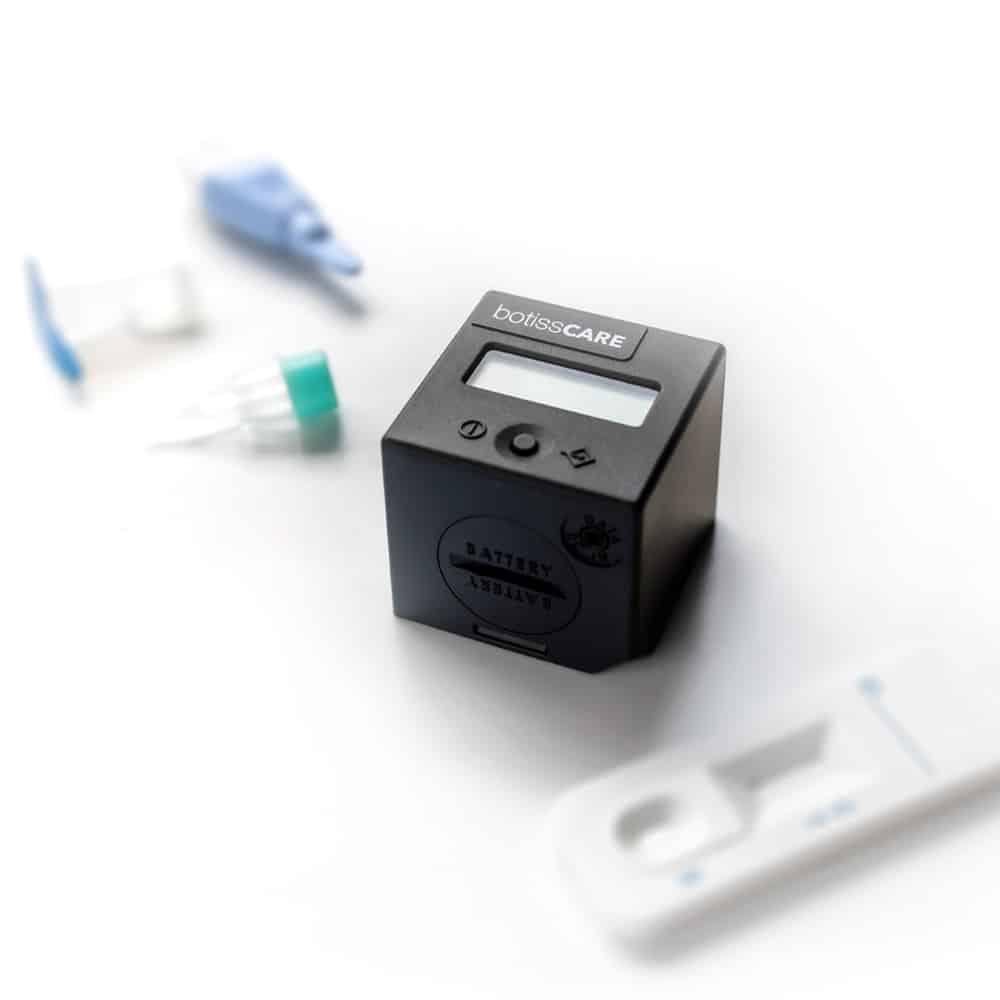 In conjunction with the botissCARE Cube Reader, this Rapi-D test can be used to screen for vitamin D deficiency and provides a  diagnostic result. The immunochromatography test for vitamin D determination is standardized according to the gold standard diagnostic method of liquid chromatography-mass spectrometry (LC-MS/MS) and provides 98% accuracy in comparison 1.
botissCARE Rapi-D™ quantitative vitamin D test is an one-step in vitro diagnostic test. It is designed to determine total 25-hydroxyvitamin D (25-OH-vitamin D) in human blood (or serum) obtained by capillary blood collection from the fingertip.
*At the present time, we ship these products exclusively to dentists with practices in Germany. We will be happy to inform you when further countries are added. To stay up to date, please register here for our newsletter.
Product Specifications
Name botissCARE Rapi-D™
Art. Nr. 1156Q-25
Description Quantitative vitamin D test is an immunochromatography based one step in vitro test
Application Screening of vitamin D deficiency through quantitative determination of total 25-hydraxy vitamin D (25-OH Vitamin D) in human finger-prick blood.
Test Device botissCARE Cube Reader
Box contents
botissCARE Rapi-D™ Quantitative vitamin D test device (25 Tests/Box)
UniSampler™ Collection Tube, sealed Sampler Buffer Tubes (26 pieces)
UniSampler™ Blood Collector (26 pieces)
RFID Card, provides result in ng/ml (1 piece)
Instructions for use (1 piece)