NOVAMag®membrane
RESORBABLE MAGNESIUM MEMBRANE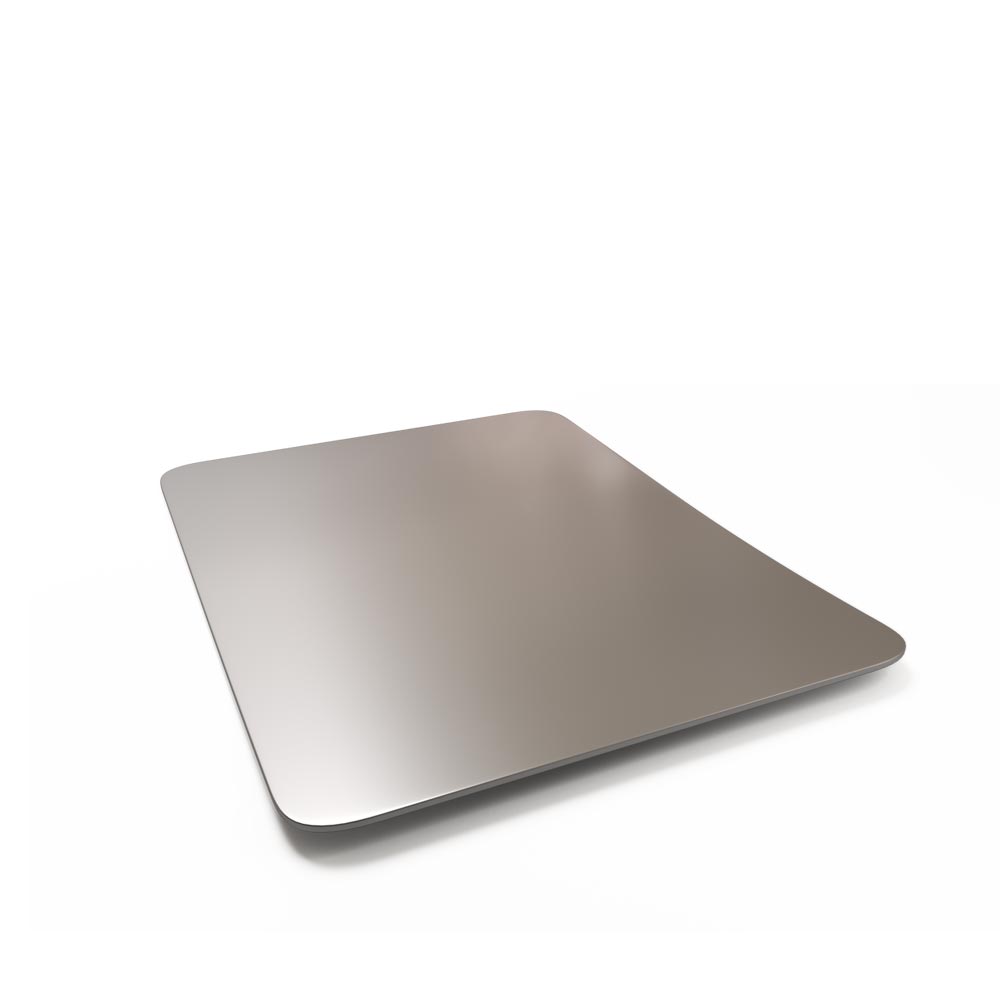 Resorbable barrier membrane
The magnesium membrane is strong and resorbable at the same time. It can be trimmed to size and shaped for treating individual bone defects. Because the NOVAMag® membrane is completely resorbed within a few months after implantation, a second surgical intervention to remove the membrane is not necessary
Mechanically Strong and resorbable
The NOVAMag® membrane is produced from pure magnesium metal. Magnesium is a biodegradable metal that is resorbed by the human body without toxic residuals1-3. Magnesium ions (Mg2+) released during the degradation process are a naturally occurring component in the human body and are responsible for many physiological processes4-6. Due to the inherent properties of magnesium metal, the NOVAMag® membrane provides a mechanically strong yet degradable material option for bone augmentation surgeries7-8. It is ideal for protecting bone defect voids during bone regeneration and maintaining the positioning of autologous bone and bone augmentation materials such as cerabone®.
The NOVAMag
®
membrane is indicated for guided tissue and bone regeneration (GTR / GBR):
in case of surgical bone defects and bone wall defects
in the context of sinus floor augmentation
in the context of ridge augmentation
in the context of ridge reconstruction for prosthetic treatment
in the context of a treatment of fenestration defects
in case of periodontal bone defects (one to three-wall defects, furcation defects)
after apicectomy, cystectomy, resection of retained teeth and resection of other bone lesions
in extraction sockets after tooth extractions
in case of GBR in conjunction with immediate or delayed implant placement
Consideration of soft tissue management
No sharp edges on the membrane
3 – 4 mm overlap of the membrane over the defect walls
Edge of the membrane flattened using the NOVAMag® sculptor
Bending membrane to shape using the NOVAMag® sculptor, removing restoring forces
Membrane is shaped prior to placement
Membrane fixated using the NOVAMag® fixation screw XS or titanium screws
Fixation of the membrane on both the buccal and oral sides
Origin: Synthetic
Composition: Magnesium (Mg)
Thickness: 140 ± 20 μm
Fixation: In a GBR treatment, the membrane should be completely immobilized on both sides of the defect (orally and buccally) with the NOVAMag® fixation screw XS or other commercially available fixation systems comprising of titanium screws.
Degradation time: Resorbable (within 2-4 months)
Biodegradable metal
Synthetic
Resorbable barrier membrane
Controlled degradation (i.e., no early disintegration, no encapsulation).
No removal surgery necessary resulting in fewer surgical interventions and less chair time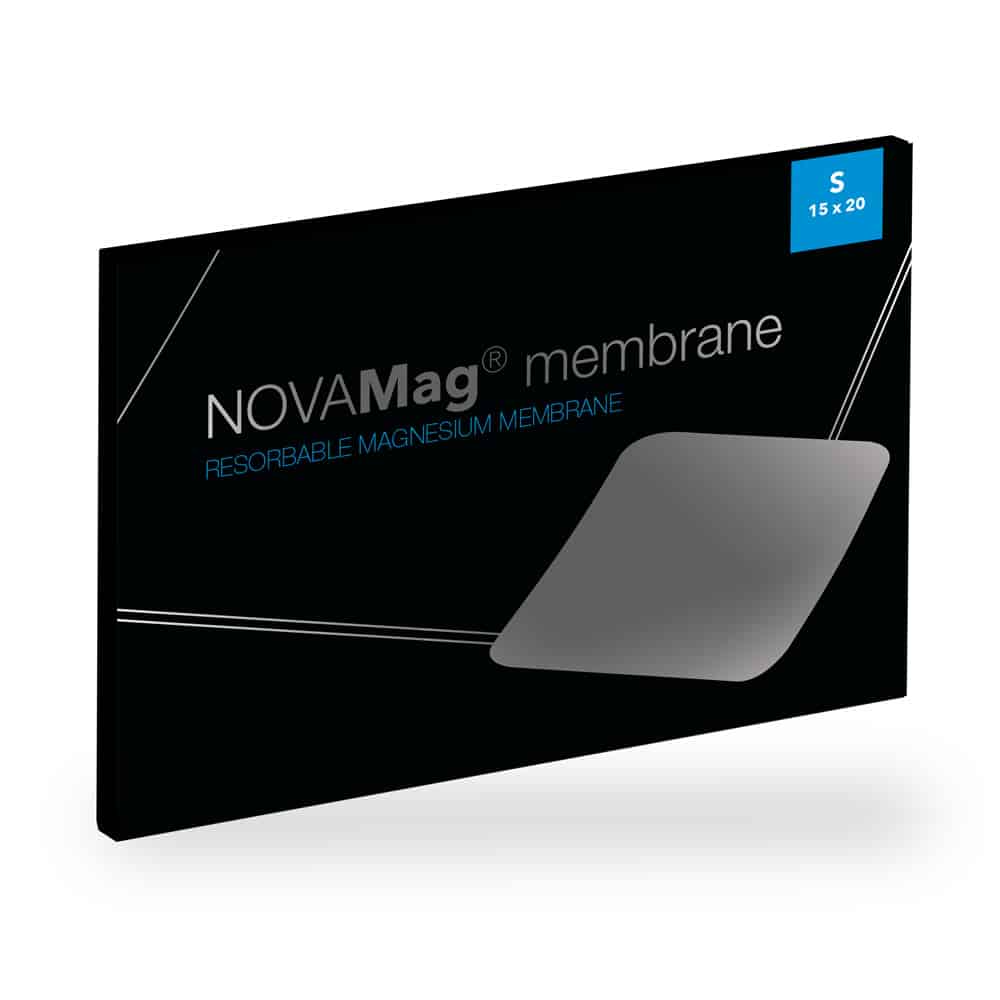 Product Specifications
| Art.-No. | Package Size | Dimensions | Weight |
| --- | --- | --- | --- |
| 721520 | S | 15 x 20 mm | 60-80 mg |
| 722030 | M | 20 x 30 mm | 120-165 mg |
| 723040 | L | 30 x 40 mm | 245-330 mg |
With our international network of distribution partners, we are near you in over 100 countries worldwide. In addition to our 360° productportfolio, we offer service, scientific advice and exchange, training and events directly on site from a single source.
Find a distribution partner near you:
Related Products
NOVAMag® fixation screw

Resorbable, biodegradable, magnesium metal alloy

Ideal for securing barrier membranes, bone grafts and bone augmenting material

NOVAMag® Instruments

Optimal handling for all magnesium products

To ensure optimal handling of the NOVAMag® membrane and the NOVAMag® fixation screw, botiss has developed a range of NOVAMag® instruments in close cooperation with clinicians.