max

graft® bonering surgical kit
All necessary instruments for maxgraft® bonering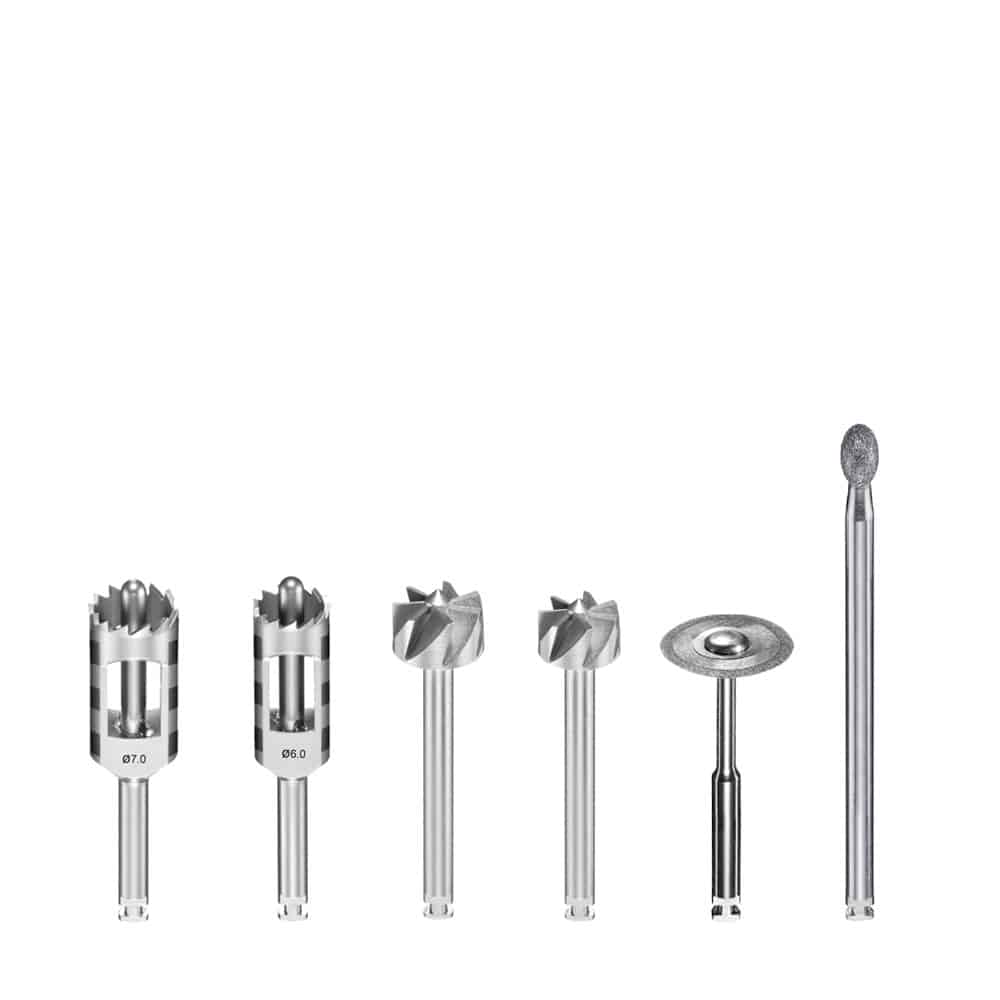 WITH THIS SURGICAL KIT, BOTISS BIOMATERIALS PROVIDES ALL NECESSARY INSTRUMENTS TO APPLY THE MAXGRAFT® BONERING
The trephines allow to create a ring bed to perfectly fit maxgraft® bonering into the defect.
The planators allow the paving of the local bone to create a congruent and fresh contact surface of the implant area.
The diamond disc and the diamond tulip can be used to shape maxgraft® bonering for an excellent adjustment to the local bone and for an improved soft tissue healing.
Altogether, these instruments allow optimal preconditions for the bony ingrowth of maxgraft® bonering. All instruments are made of high-quality surgical steel.
With our international network of distribution partners, we are near you in over 100 countries worldwide. In addition to our 360° productportfolio, we offer service, scientific advice and exchange, training and events directly on site from a single source.
Find a distribution partner near you: