Soft tissue management
Crucial for treatment success and aesthetics
Oral and dental soft tissue defects can result from trauma or surgical procedures (resections) that prevalently cause the loss of the original anatomical soft tissue structure. Often, soft tissue changes negatively affect the aesthetic appearance and therewith the patient satisfaction.
State-of-the-art biomaterials as part of patient-oriented approaches
Depending on the size of the defect, tissue deformations can nowadays be aesthetically corrected by a combination of bone and soft tissue augmentation or by soft tissue reconstruction and microsurgical techniques alone1-3. Free mucosal and subepithelial connective tissue grafts are still the "gold standard". Despite their clinical success, their use can be associated with significant disadvantages, such as second surgical site, increased post-operative pain, and higher risk for infections. To overcome these issues, allogenic or xenogeneic collagen matrices offer valid alternatives.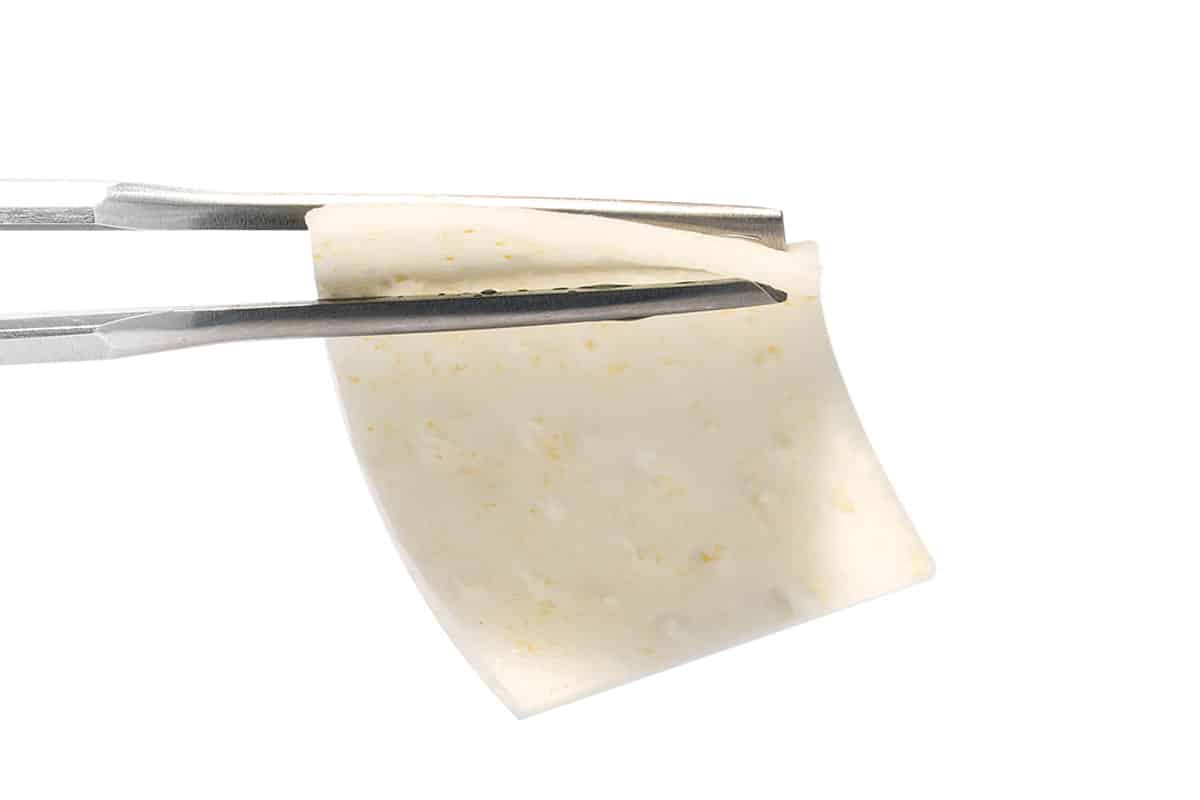 Soft tissue thickening
Thin biotypes are particularly predisposed to mucosal recessions after implant placement; therefore, preoperative evaluation of the existing bone volume and the surrounding soft tissue conditions are crucial. In case of thin biotypes (<2 mm) soft tissue thickening is recommended and can be performed in horizontal and/ or vertical dimension, respectively4,5.
Broadening of the attached gingiva
The loss of the attached gingiva affects the oral health as well as the aesthetics and in addition compromises the natural support of the teeth or the dentures4,6. Furthermore, a number of studies highlighted the importance of a sufficiently broad band of keratinized tissue around implants and its role in preventing plaque accumulation and tissue inflammation. Therefore, augmentation of soft tissues helps to restore both, hard and soft tissue profile. This favors long‐term implant stability, aesthetics and with the latter patient satisfaction.
Wound coverage
Surgical resections for oral pathology treatment are highly invasive procedures, that can result in tissue defects that affect the motoric skills and the aesthetic appearance of the oral cavity. Primary wound closure is ensured with mucosal or skin grafts to prevent infections and ensure uneventful healing. To reduce patient morbidity and avoid scar formations soft tissue substitutes are used as a valid alternative in certain indications.