APPLICATOR FOR BONE SUBSTITUTE MATERIALS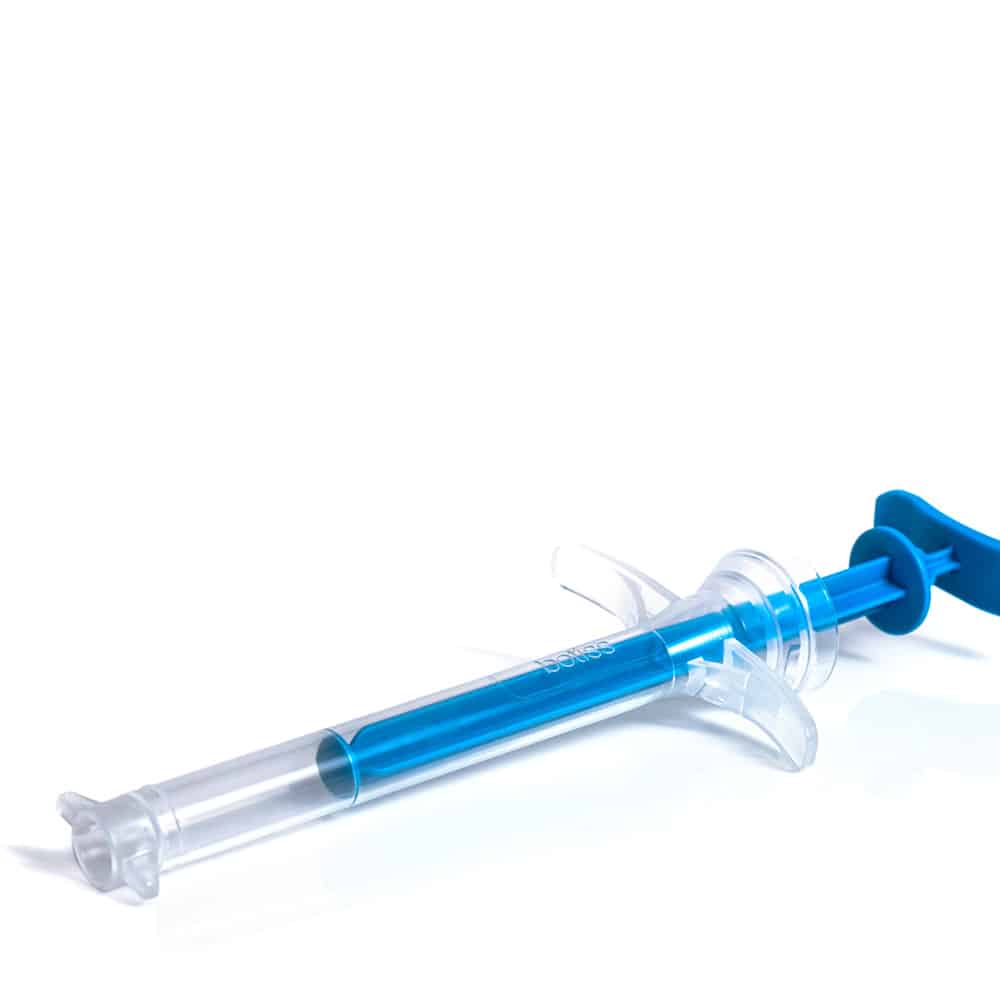 USE WITH VARIOUS MATERIALS
The botiss grafter is an applicator specifically designed for dental use. It enables convenient hydration of particulate bone substitute materials or mixtures thereof and facilitates their efficient delivery to the defect site. Hydration is easily performed with the help of the integrated sieve cap. 
The botiss grafter is used in dental restorative surgery according to the indications of the selected bone substitute material.
Workflow
Maximum filling volume
The indicated maximum filling height should not be exceeded so that there is sufficient volume for the plunger rod to move upwards and downwards for optimal hydration after filling.
The maximum filling height is marked on the syringe body with an arrow and the word "MAX".
Hydration
For hydration, at least 3 up- and downward movements of the plunger rod with visible swirling of the bone substitute material have to be performed. Subsequently, excess liquid has to be removed by pushing down the plunger rod without compressing the bone substitute material excessively.
Removal of the sieve cap
After hydration, the sieve cap is removed by snapping it off (e.g. by using the thumb).
Sterility
The botiss grafter is provided sterile, it is intended for single use only. It must not be resterilized or reused.
Intuitive design
Optimal hydration within applicator due to sieve cap
Efficient application of up to 2 ml of bone substitute material
Allows use with various materials or mixtures thereof
Autografts | Allografts | Bovine Bone | Synthetics
Comfortable and clean handling
Provided sterile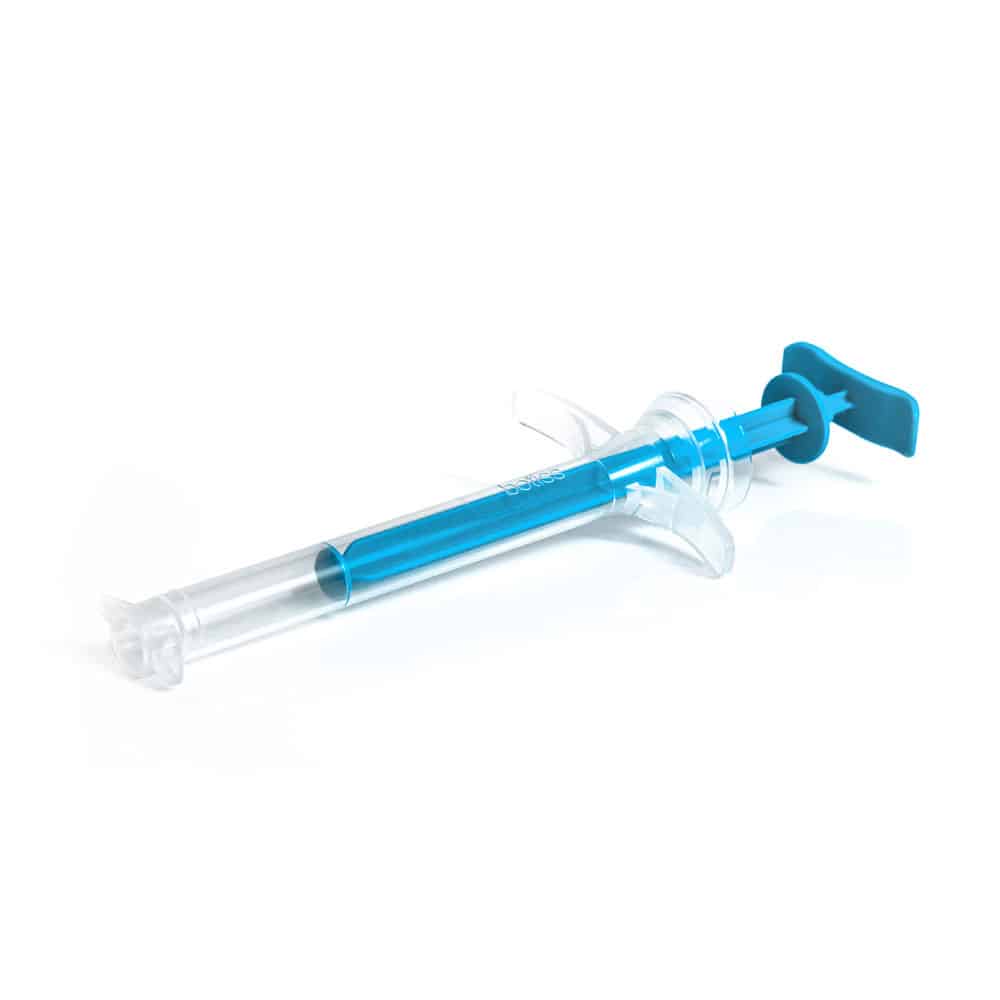 Product Specifications
| Art.-No. | Content |
| --- | --- |
| 550001 | 1 x botiss grafter |
With our international network of distribution partners, we are near you in over 100 countries worldwide. In addition to our 360° productportfolio, we offer service, scientific advice and exchange, training and events directly on site from a single source.
Find a distribution partner near you:
Related Products
INNOVATIVE BIPHASIC CALCIUM PHOSPHATE

Innovative, safe, reliable, and fully synthetic bone substitute material that is characterized by controlled resorption properties.

PROCESSED HUMAN ALLOGRAFT

Allograft bone substitute from human donor bone, processed by the Cells+Tissuebank Austria with a special cleaning process