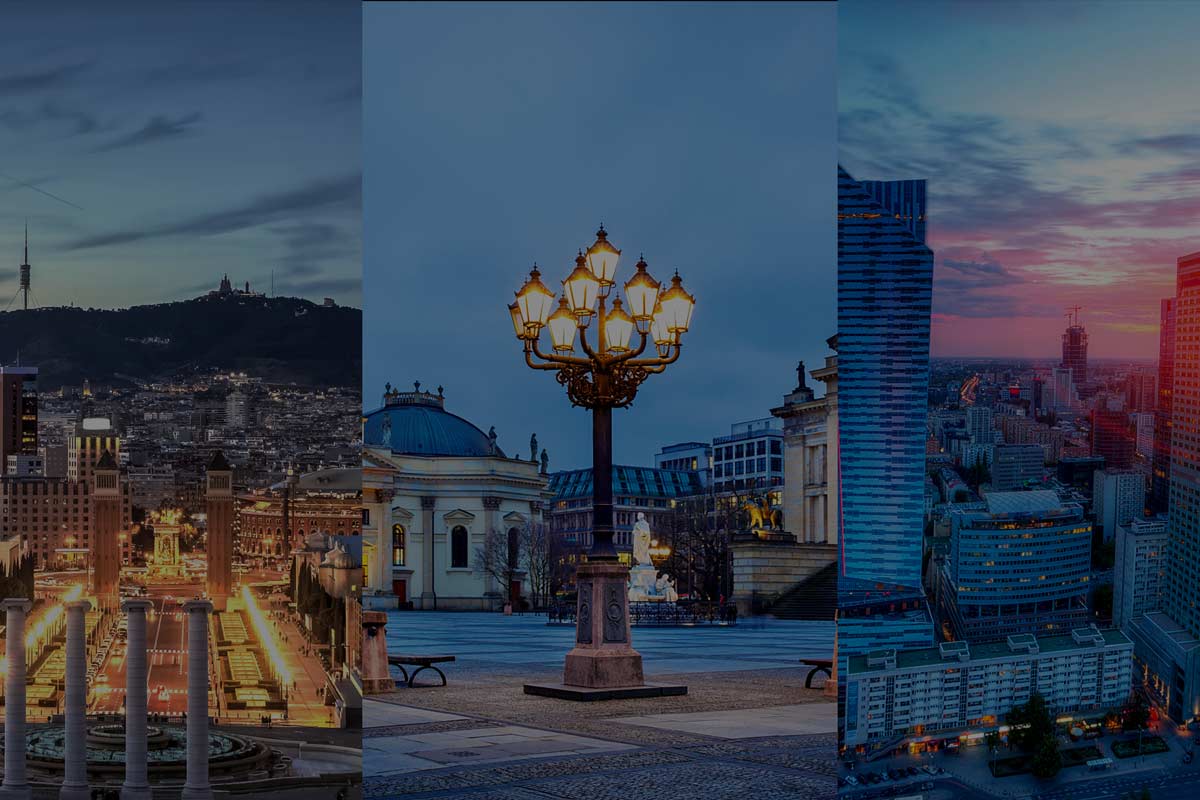 bone & tissue days World Congress 2018
bone & tissue days World Congress 2018
THE NEXT DIMENSION
3 CITIES – ONE EVENT
For the first time the bone & tissue days World Congress was running in parallel across three European metropolises:
BARCELONA, BERLIN and WARSAW.
Three talks from esteemed speakers were live streamed to the other locations.
Friday was hands-on/workshop day: Two sessions with intensive three-hour workshops followed by the congress party on Friday evening.
On Saturday in Berlin renowned speakers such as Arndt Happe, Frank Kloss, Peer Kämmerer and Péter Windisch shared their experiences in lectures on dental bone and soft tissue regeneration besides live streamed lectures by Leonardo Trombelli and Giovanni Zucchelli (from Warsaw and Barcelona).
Thus, at this year's bone & tissue days World Congress, science, clinical experience and fun were combined again.
THANKS
to everyone who was part of this amazing event!