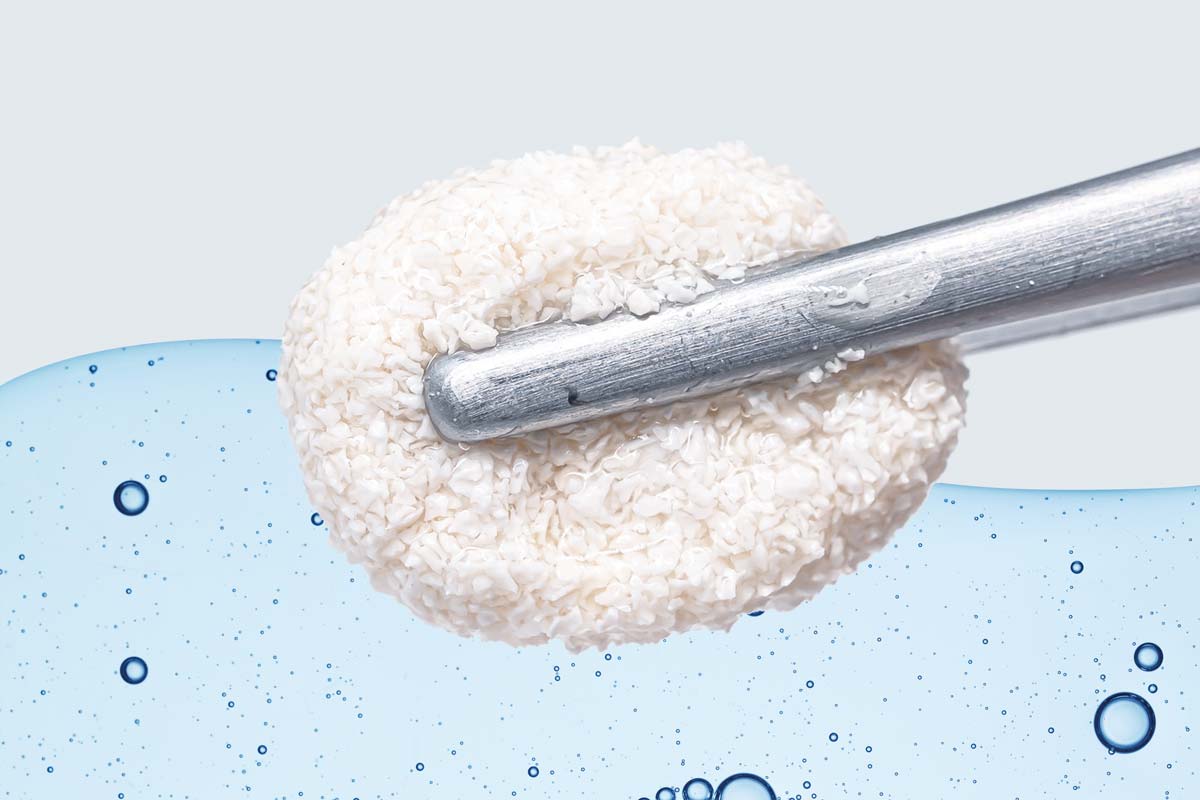 Innovative bone substitute material with hyaluronate developed by botiss
Sticky bone out of the blister: With its latest development of cerabone® plus, botiss biomaterials opens a new chapter in the field of bone augmentation materials.
Upon hydration, the product forms a malleable mass that provides unique application comfort by facilitating both easy uptake and delivery of the material to the site of application. Therefore, cerabone® plus is unique in the field of dental biomaterials as it is the first sticky bone off of the shelf.
cerabone® plus is composed of the established bovine bone substitute material cerabone® and the biopolymer sodium hyaluronate. This provides cerabone® plus with the exceptional volume stability of cerabone® combined with the well-known biological properties of hyaluronic acid.
As an important component of tissues, hyaluronic acid has attracted significant attention in many medical applications. State-of-the-art biotechnological fermentation processes are used for the production of the recombinant sodium hyaluronate used in cerabone® plus. Thanks to the exceptional liquid binding capacity of the hyaluronate in cerabone® plus, a viscous solution forms upon contact with aqueous solutions and blood.
The malleable mass of cerabone® plus provides the clinician with an efficient means for defect augmentation, time saving application, as well as easy defect contouring. At the same time, single particle displacement is reduced.
After receiving CE certification in 2020, cerabone® plus was extensively tested by leading dental surgeons in more than 20 countries during a limited market release. These tests confirmed both the clinical safety and excellent handling characteristics of the product. cerabone® plus comes in two different volumes of small and large granules.
In addition to the globally established product cerabone®, cerabone® plus expands botiss' comprehensive regeneration system by another innovative bovine bone substitute.